Vapor cigs otherwise known as electronic cigarettes have been around since 2003.
 
 
They were first introduced in 2003 by the Chinese pharmacist Hon Lik. Hon Lik got the idea while working for a company that produced ginseng products.
 
 
Hon Lik's father was a heavy smoker and died from lung cancer. His death inspired Hon to look for an alternative means to deliver nicotine to smokers.
 


US Only
 

International
 
Initially, Hon's idea was to use a piezoelectric ultrasound-emitting element to vaporize a jet of liquid under pressure.
 
 
The liquid contained nicotine that had been dissolved in a solution of propylene glycol.
 
 
Hon Lik continued to work on his design; until, he came up with a plastic cartridge that served as a reservoir to hold the e-liquid.
 
 
In 2006, two British entrepreneurs Umer and Tariq Sheikh created the cartomizer.
 
 
Before the invention of the cartomizer, e-liquid had to be heated by the separate element.
 


Best Electronic Cigarette – Nicole Mejia
 
The cartomizer integrated the heating element and the e-liquid into a single mechanism.
 
 
In the third generation of electronic cigarettes, you have the option of either using a cartomizer, clearomizer or atomizer.
 
 
They all work on the same principle. They are fixed onto a battery or power supply. They all heat the e-liquid to the point of vaporization.
 
 
Currently, none has asserted any clear superiority over the others. People choose one or the other entirely out of preference.
 
 
In 2007, Umer and Tariq Sheikh launched the cartomizer in the UK. Five years later, the UK International Patent Office awarded the patents for the cartomizer to XL Distributors.
 
 
Since 2007, American and UK tobacco companies have been stampeding over each other to penetrate the e-cigs market.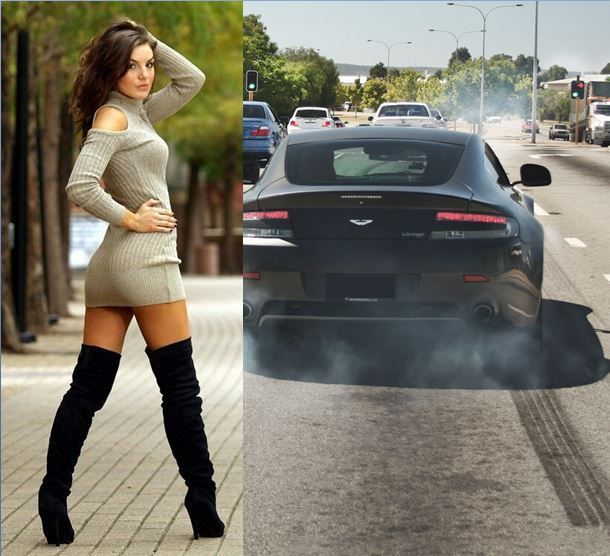 Ego Electronic Cigarette
 
In 2013, the Imperial Tobacco Fontem Venture acquired the intellectual property rights from its inventor Hon Lik in a $75million deal.
 
 
Today, more than 80% of all electronic cigarettes sold in the US are produced by tobacco companies.
 
 
Benefits of Electronic Cigarettes
 
Everyone is aware of the adverse effects of traditional tobacco. Worldwide, cardiovascular problems are the biggest source of death.
 
 
Obesity plays a role in cardiovascular problems; however, smoking is the most potent trigger of heart attacks.
 
 
There are more than 410distinct toxins in traditional tobacco. Traditional tobacco kills more people than alcohol abuse and firearms shootings combined.
 

Best Vapor Cigarette – Kelly Brook
 
Electronic cigarettes are going to spare you, of all the nefarious side-effects of traditional tobacco.
 
 
Electronic cigarettes do not contain tar. The burning of tar produces toxic soot particles that clog your lungs.
 
 
In addition, there is no burning involved in electronic cigarettes. E-cigs operate with a heating element that is powered by a battery.
 
 
The absence of burning means that you no longer need to walk around with a lighter or match box.
 
 
This singular advantage tremendously reduces the risk of fire.
 
 
Most accidental fires are caused by smokers. Entire settlements have been burnt down because some guy threw a burning cigarette butt into the bushes.
 

Electronic Cigarette Liquid
 
Pure breath is another advantage offered by personal vaporizers. Furthermore, you can have your e-liquid in different flavor, ranging from menthol, strawberry to pop tarts.
 
 
Bad breath is a major drawback of traditional tobacco. In addition, the smell of tobacco follows you everywhere.
 
 
It clings on your clothes, hair and car. Indoor, the smell permanently hangs over the walls and ceiling.
 
 
Traditional cigarettes require an ash tray. With electronic cigarettes, you'll never have to worry about ash trays.
 
 
In most countries, smoking is banned in public spaces such as trains, buses, restaurants and theaters.
 


US Only
 
This problem is resolved with the advent of personal vaporizers. You can now quietly vape away in any public restaurant.
 
 
Do not underestimate the air of coolness that personal vaporizers offer users. Vaping is cool. It is how the classy roll. Order yours now.
 
International